Finalist in the Smurfit Kappa Better Planet Packaging Design Challenge 2019
Brief:

Develop an alternative for the plastic stretch wrap used around pallets
PaperPack is a smart packaging solution to securely transport commercial merchandise without the use of plastic films. The packaging comes in two parts individually wrapping around boxes and securing them on the pallet. PaperPack is natural, recyclable, reusable, and easy to install making it a sustainable and efficient choice for shipping companies.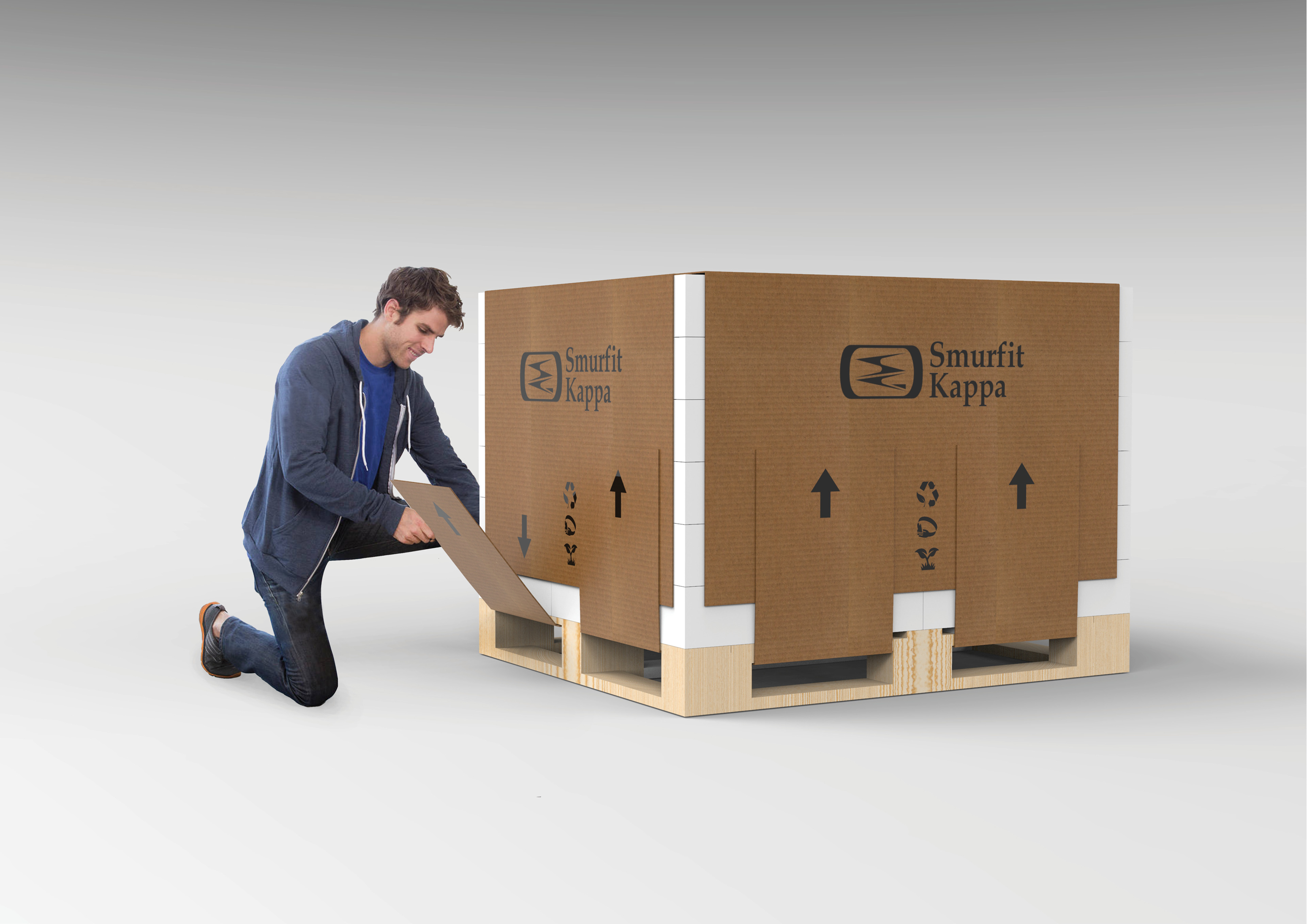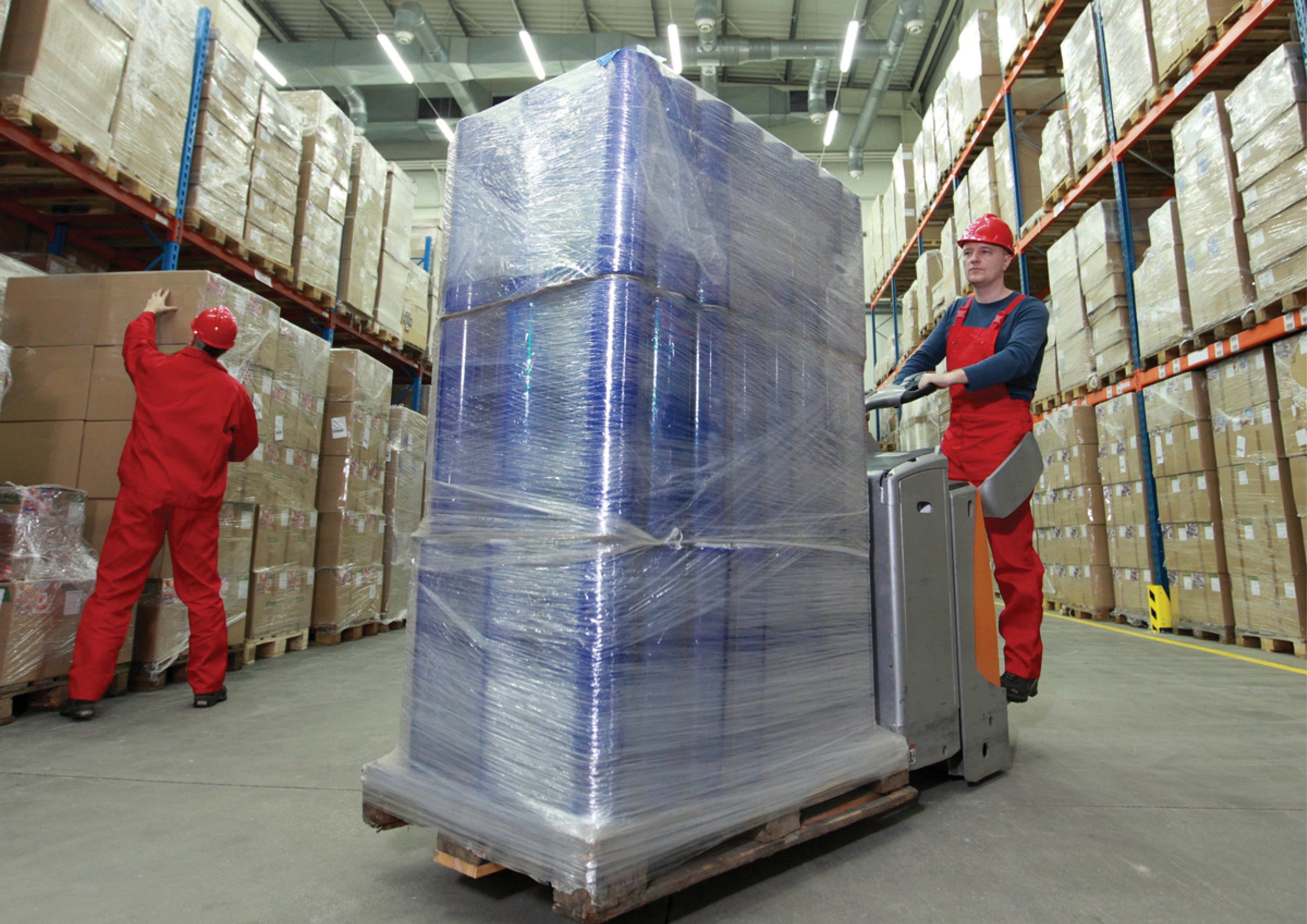 While PVC/LDPE wrap is inexpensive and convenient, it is also detrimental to the environment, demands non-ergonomic movements to wrap, and can cause damage to merchandise when using a knife to unwrap. The approximately 50 meter stretch film needs to be wrapped around the merchandise 10 times, can be used only once, and takes 500 to 1000 years to decompose. To find a sustainable solution, a natural, functional, economical approach needs to be taken.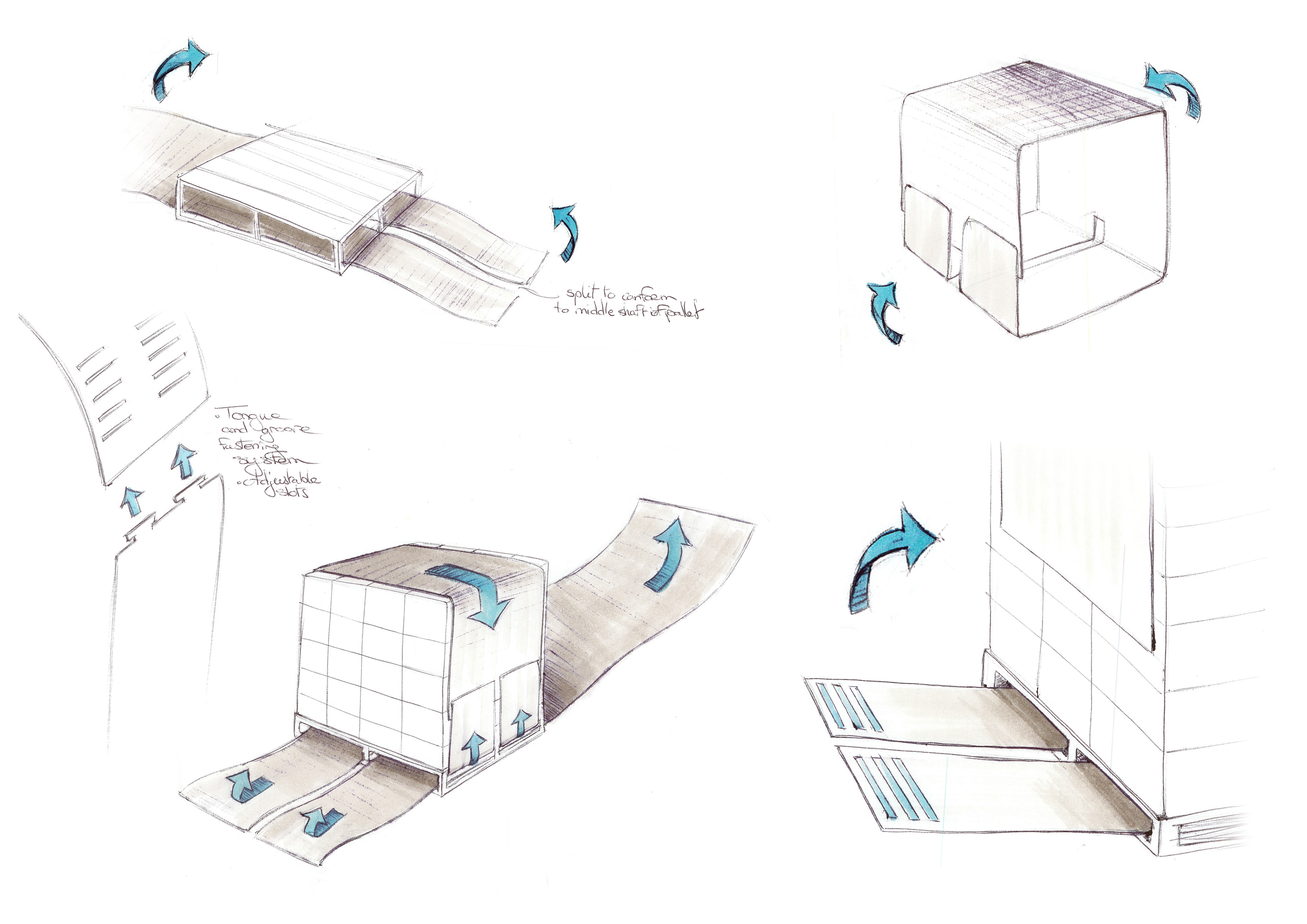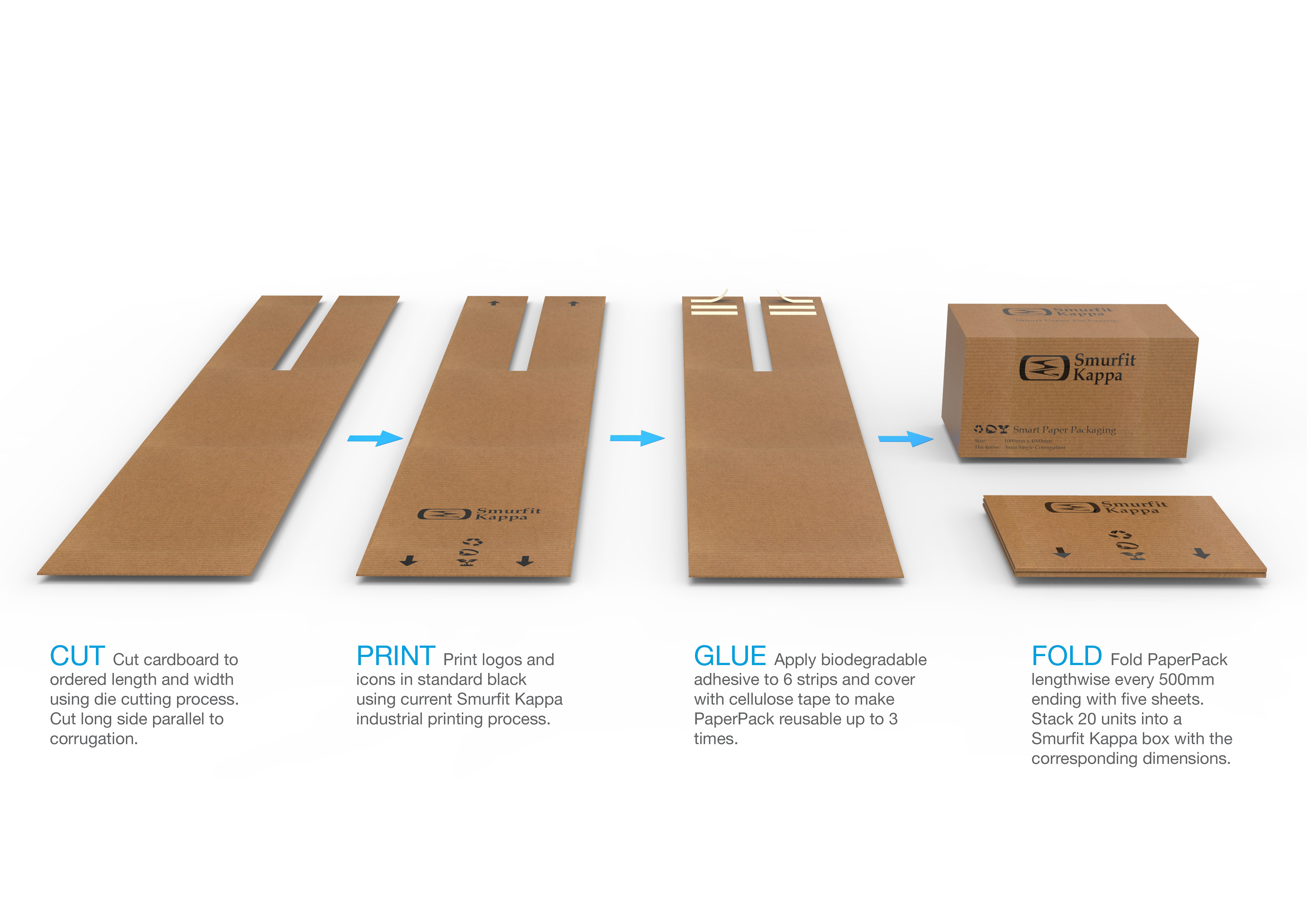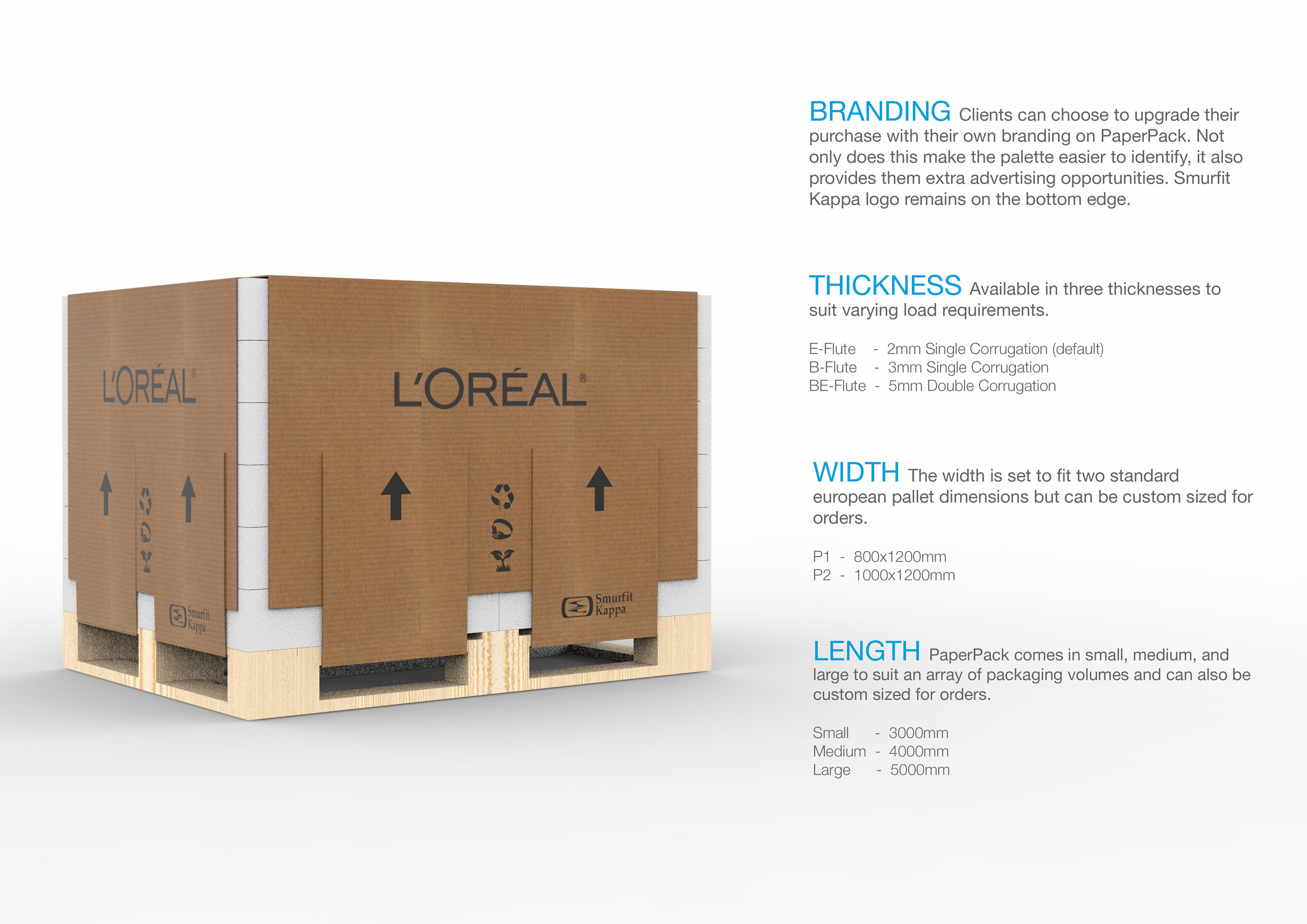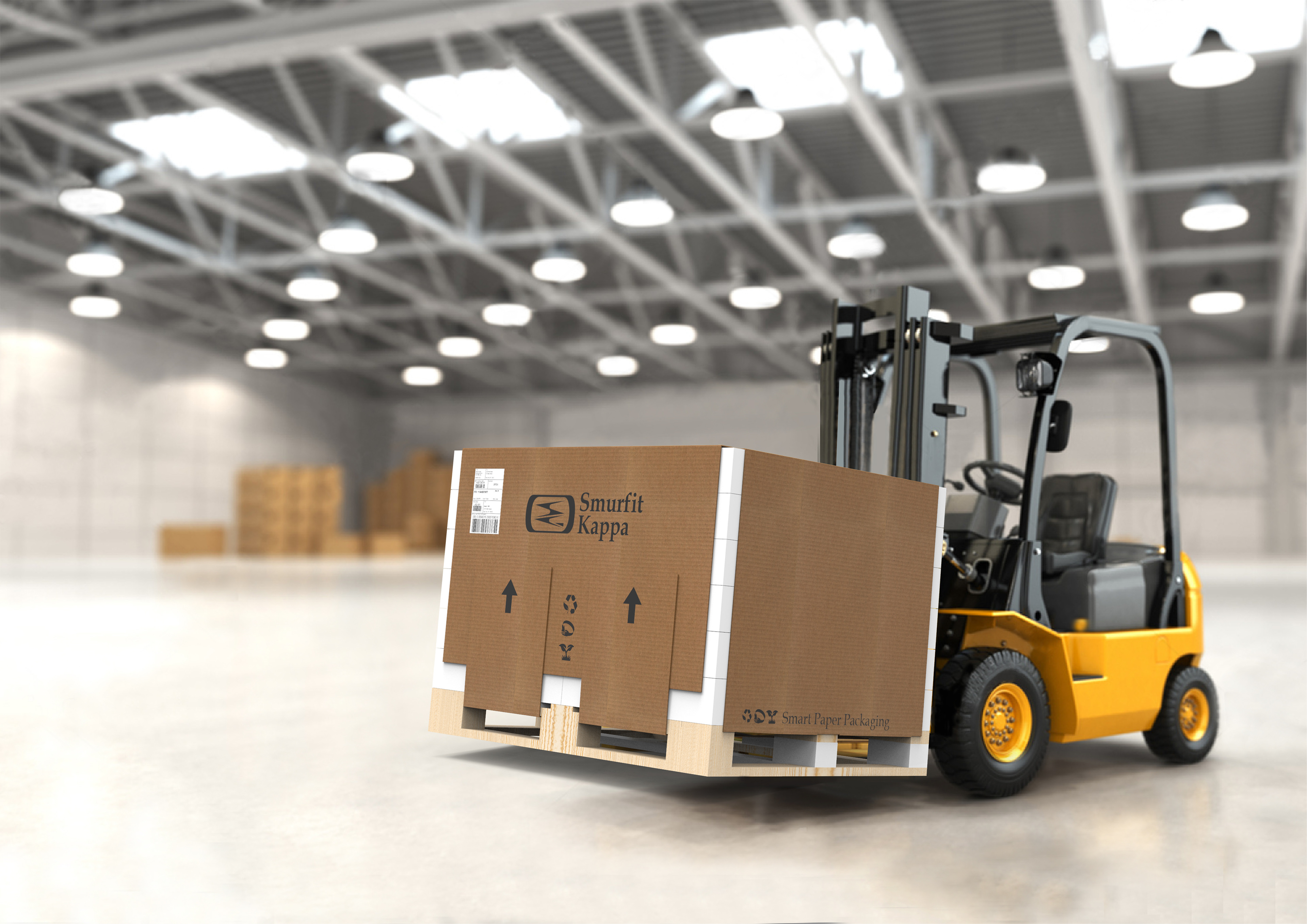 PaperPack acts as a non-intrusive skin making it compatible with general forklift operations.